Code:

[b]Name:[/b]
[b]Title:[/b](Not important, but some characters may use their title while introducing themselves to other characters)
[b]Hometown:[/b](Where they were born, not where they currently live)
[b]Age:[/b]
[b]Height:[/b]
[b]Occupation:[/b]
[b]Weapon:[/b](please include whether or not they have an exsphere, keeping in mind how one would get one and how rare they are outside The Desians and prisoners in human ranches)
[b]Appearance:[/b]
[b]Bio:[/b]
[b]Other:[/b]

_________________
Just DROP THE BAG!

Townshend

Admin




Posts

: 594


Join date

: 2013-08-09


Age

: 23


Location

: Home



Name:
Clarke Aurora
Title:
The Demonic Mercenary
Hometown:
Born in Luin, but raised in Asgard
Age:
41
Height:
6' 2"
Occupation:
Mercenary
Weapon:
Dual Blades, also carries a crossbow for long range
Appearance:
eyes are an icy blue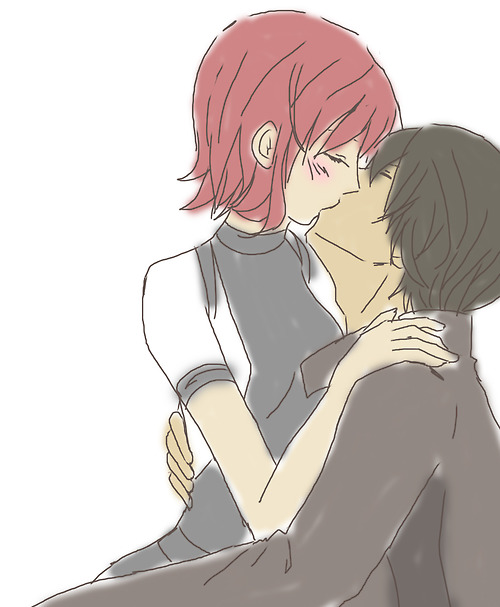 Bio:
Clarke never had it easy. The youngest of five children, his mother died giving birth to him and his father never recovered from the loss. All his siblings blamed him for their mother's death and were always putting him down, telling him all he was good for was getting people killed. Eventually, Clarke believed them. He became a mercenary at age 19 and went about making a name for himself. He was called 'The Demonic Mercenary' for his cruel executions and displaying of the bodies.
Clarke met his wife Sarah at age 21 and married at 23, quitting his job as a mercenary to become a figurine carver. Sarah bore two children, Joanna and Victor, but she and Victor were taken to the Asgard Human Ranch when Victor was 5 years old. Clarke tried to save his wife and son, but The Grand Cardinal Kvar caught him and as punishment took off their exspheres, turning Sarah and Victor into monsters. Sarah and Victor, speaking through their exspheres, begged Clarke to kill them as they tried to fight the impulse to kill him. However, Clarke couldn't do it. Sarah made him believe he was good for more than just killing, he couldn't lose the person he loved
and
one of their children. Clarke was half dead when, out of reflex, he shot his crossbow at the monsters. In those short seconds, he had forgotten who those monsters were.
When Clarke went home he couldn't meet Joanna's eyes. He sent Joanna to live with her aunt in Palmacosta and picked up his swords again. He was back to being a mercenary.
Other:
Clarke suffers from nightmares after killing Sarah and Victor. He always wakes up with a start and drenched in sweat

_________________
Just DROP THE BAG!

Townshend

Admin




Posts

: 594


Join date

: 2013-08-09


Age

: 23


Location

: Home




---
Permissions in this forum:
You
cannot
reply to topics in this forum