Code:

[b]Name:[/b]
[b]Age:[/b]
[b]Gender:[/b]
[b]Height:[/b]
[b]Draconic Parent:[/b] (remove if not a Dragon Child)
[b]Appearance:[/b]
[b]Bio:[/b]
[b]Other:[/b]
Name:
 Leon Anders
Age:
 18
Gender:
 Male
Height:
 5' 8"
Draconic Parent:
 Fafnir
Appearance:
 The Dragon Mark is on his back, in the middle of his spine. Has hazel dragon eyes
Bio:
 Leon was raised by Celts, learning how to fight and enjoy battle, but was eventually captured by bounty hunters for a noble that wanted a new personal guard and servant. Leon learned quickly that it was better to please his new employer. He still got to fight, the noble had an arena where Leon would be pitted against animals in death matches, but it was not the same as when he fought by the sides of his kinsmen. Leon wouldn't dare complain, but that doesn't mean he wouldn't jump at a chance to leave
Other:
 Leon's mother died in childbirth
Name:
 Aldan Walker
Age:
 21
Gender:
 Male
Height:
 5' 10"
Draconic Parent:
 Orochi
Appearance:
 The Dragon Mark is on the back of both hands, hidden under bandages. His eyes are both steely grey, but human, and his nails are akin to dragon claws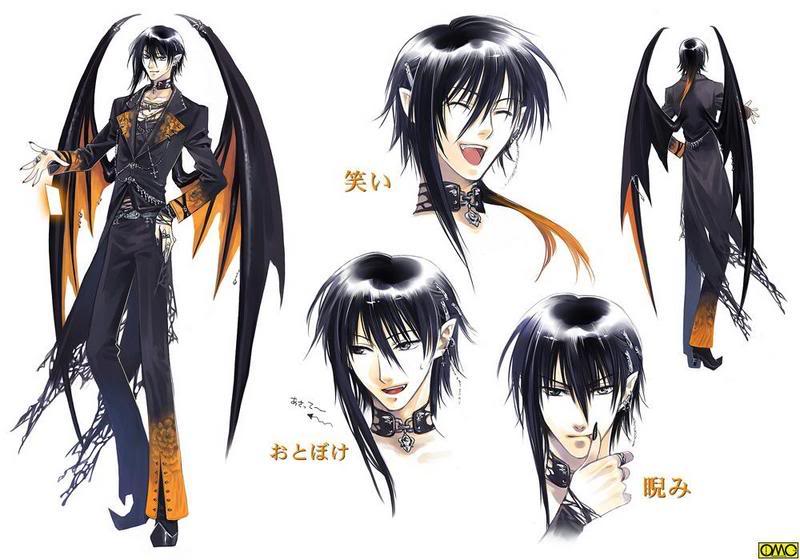 Bio:
 Aldan lived in an abandoned house, doing what he could to make his existence unknown. He dresses oddly so as to frighten any curious eyes. This has given rise to many legends and irritating dares.
Other:
 Aldan 
never
 flies. His wings are better suited for propelling him while running and shielding from attacks.

_________________
They ain't got BALLS LIKE MINE!
(╯°_°)╯︵ ┻━┻

Yoshiki

Admin




Posts

: 2421


Join date

: 2013-08-09


Age

: 24


Location

: Home



Name:
Yusei
Age:
49
Gender:
Male
Height:
6' 0"
Appearance:
Hair is dark brown. Left eye is Green-Hazel, right eye is Violet.
Bio:
A former slave that was later freed by Ryūjin, Yusei lived a harsh life that he never thought he'd escape. After being freed Yusei trusted no one but Ryūjin and the dragon's wife. Though he never learned to trust anyone else and was bitter to the world, Ryūjin and his wife loved Yusei. Eventually the three entered a polyamorous relationship that resulted in two children: a human boy and a Dragon Marked girl.
This bliss did not last however. After Ryūjin was slain in front of him Yusei started training with a katana and vowed to protect his wife and children with his life. Though Yusei had trained diligently, he was attacked from behind and forced to watch his wife and children being dragged away. He was taken to a Dragon Hunter Initiation camp and brainwashed into thinking Ryūjin had taken his family and hidden them away. Fed lies about how Ryūjin died and that his family was still missing Yusei became a known and feared hunter.
Other:
Yusei never learned the fate of his wife and children(meaning they are free if you want to take them)

_________________
They ain't got BALLS LIKE MINE!
(╯°_°)╯︵ ┻━┻

Yoshiki

Admin




Posts

: 2421


Join date

: 2013-08-09


Age

: 24


Location

: Home




---
Permissions in this forum:
You
cannot
reply to topics in this forum