Code:

"A quote you feel gives a hint at your character's personality, or just something fun"
[right]- CHARACTER NAME HERE[/right]

[size=16][b]Name:[/b][/size]
[size=16][b]Age:[/b][/size]
[size=16][b]Gender:[/b][/size] (Mental/Emotional)
[size=16][b]Sex:[/b][/size] (Physical)
[size=16][b]Height:[/b][/size]
[size=16][b]Magic Type/Alchemy Specialty:[/b][/size]
[size=16][b]Magic/Equipment:[/b][/size]
[size=16][b]Guild:[/b][/size] (Name of Guild)
[size=16][b]Team:[/b][/size] (Name if they have one and members)
[size=16][b]Appearance:[/b][/size]
[size=16][b]Bio:[/b][/size]
[size=16][b]Other:[/b][/size]

[spoiler="Bio 2"][/spoiler]
Notes


Bio 2 is for the character's actual backstory. Consider Bio like the little snippet you find in Game Manuals.

Verbena's mark is a five petaled flower between a sword and flask, the color is decided by the characters themselves since the only thing that matters is the mark itself. Feel free to make up marks for other guilds ;p

There are 4 types(2 categories) of magic. Caster Magic: Magic that is expelled from the body as opposed to Magic done through the use of a weapon or outside source.
Holder Magic: Magic that requires a Mage to use an external source to produce the Magic.
Ancient Spell: as its name implies, is Magic from ancient times. It includes all forms of Lost Magic, Nirvana, Memory-Make, Ars Magia as well as all of the Black Arts.
Lost Magic: a type of Magic that has been obliterated from history due to their immense power and the sheer gravity of their side effects on the users. However, users of such Magic still exist, though the Magic itself is believed to be extremely rare.
For the rp's sake, Ancient and Lost will be forbidden from the 'Magic Type/Alchemy Specialty' section. However, you can have it in 'Bio 2' so long as the character cannot use it from the get-go(don't remember knowing the magic or otherwise physically incapable) or they can learn/earn it later on. For examples of magics and spells just check here: https://fairytail.fandom.com/wiki/Magic


_________________
They ain't got BALLS LIKE MINE!
(╯°_°)╯︵ ┻━┻

Yoshiki

Admin




Posts

: 2530


Join date

: 2013-08-09


Age

: 24


Location

: Home



"Welcome to Verbena!"
- Wasurenagusa Edelweiss
Name:
Wasurenagusa Edelweiss
Age:
97
Gender:
Male
Sex:
Male
Height:
5' 4"
Magic Type/Alchemy Specialty:
Caster
Magic/Equipment:
Ice Magic, Nullification(Dispel), and Tear Magic
Guild:
Verbena
Team:
N/A
Appearance:
Mark is on his left ankle, brown in color.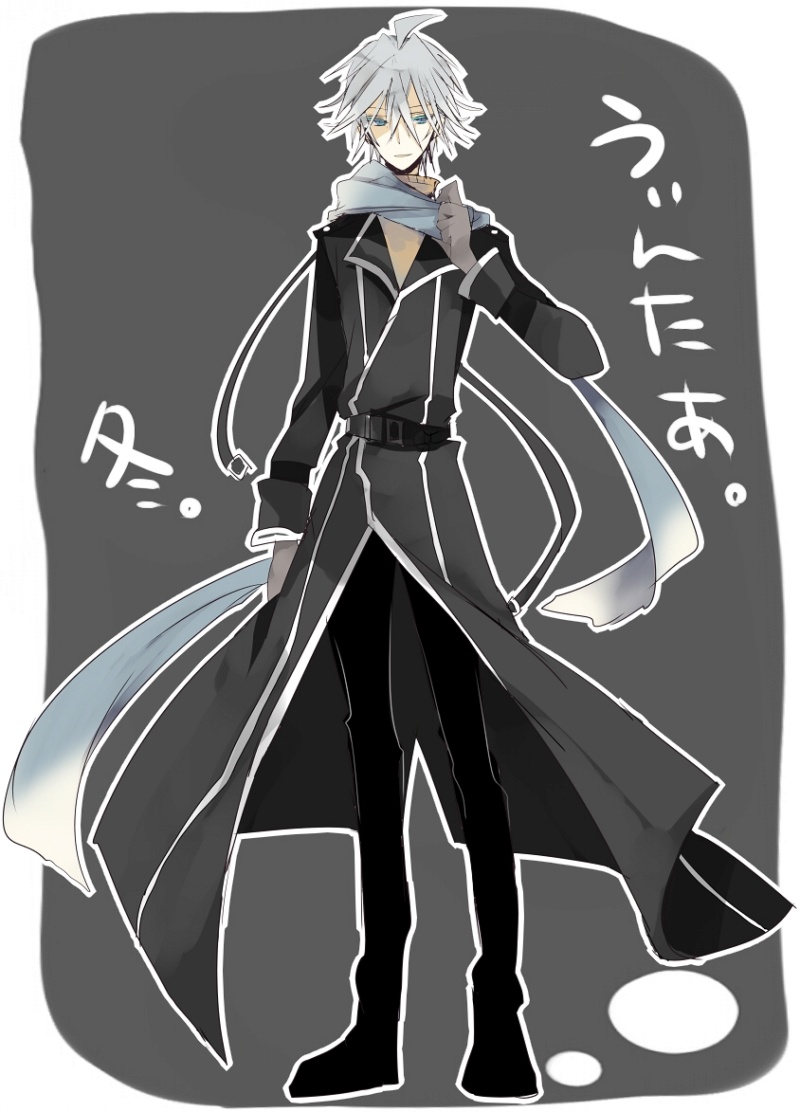 Bio:
Enigmatic Master of Verbena Guild, Wasurenagusa is well known as an eccentric old fart with a habit of forgetting his train of thought mid sentence. Despite being quite spry for his age, Wasurenagusa has been known by The Counsel to fake aches to get out of doing paperwork.
Other:
Wasurenagusa named the guild after a flower, though the flower itself grows far from Radiata.
Bio 2:

A former delinquent and Dark Wizard, Wasurenagusa used to be part of a Dark Guild called 'Akairo Tsubaki'. He took on countless assassination jobs and when he wasn't working he was causing trouble for local stores by freezing locks or stealing goods under the orders of his guild master. His master found him as an orphan wandering the streets, full of hate for a world that seemingly left him to rot, and took him in. This made Wasurenagusa feel indebted and thus for years he never questioned his actions until confronted by a woman named Lily. Lily wasn't part of a guild, had no magic or skills, and yet she cornered Wasurenagusa in an alley with her only plan being to give him a tongue lashing.
Feeling drawn to her bravery, Wasurenagusa started spending more time with Lily. She showed him the good in the world, even trusting him to help her grow her verbena garden. Sadly, when Wasurenagusa started changing his master quickly noticed and set about rectifying it. Wasurenagusa went to Lily's home to find her house on fire. All that was left of her was charred bones, even her garden wasn't spared. He left the guild, enduring the punishment his master called The Gauntlet, and fled to Radiata.
Finding so many people with problems and guilds too caught up in proving their superiority over each other to help, Wasurenagusa decided to form his own guild. He refused to limit himself to Adventurers, Alchemists, or Wizards and started the first Free Guild.

_________________
They ain't got BALLS LIKE MINE!
(╯°_°)╯︵ ┻━┻

Yoshiki

Admin




Posts

: 2530


Join date

: 2013-08-09


Age

: 24


Location

: Home



"Oh, hi! Thanks for checking in. I'm
still a piece of garbage~
"
- Jazz Edelweiss
Name:
Jazz Edelweiss
Age:
25
Gender:
Male
Sex:
Male
Height:
5' 10"
Magic Type/Alchemy Specialty:
N/A
Magic/Equipment:
Automail arms
Guild:
Verbena
Team:
Team Peony. Jazz and Malik
Appearance:
Mark is on the back of his neck, orange in color.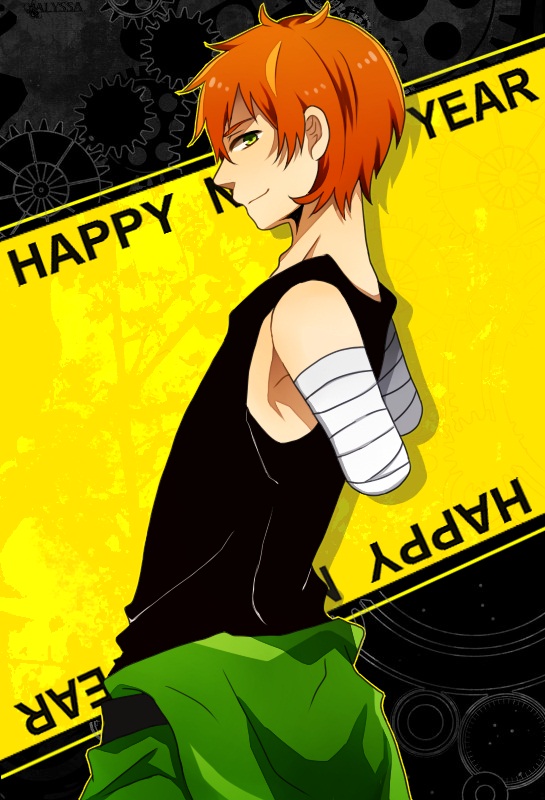 Bio:
An orphan raised by Master Wasurenagusa Edelweiss, Jazz lost his arms at a young age. It was actually the same incident that Jazz lost his arms that Wasurenagusa adopted him. Jazz made friends with an alchemist named Malik who made him automail arms and the two made their own team at a young age. After training for years, Jazz became a skilled adventurer.
Other:
Jazz picked up Wasurenagusa's habit of trailing off mid-sentence.
Bio 2:

The son of an adventurer and an alchemist, Jazz was used to his parents disappearing for days on end. He was constantly bullied by other kids for having an adventurer and alchemist for parents, being poor, and spending his days watching the road. Eventually, Jazz made his own request poster and posted it in Verbena for a pitiful bounty. Eventually, someone took the job but sadly the worst had happened. Both of Jazz's parents were killed.
Jazz started trying to go after the creature that killed his parents, but Wasurenagusa would always stop him. While defending Radiata from a Dark Guild, Jazz was caught out on the street with nowhere to hide. Wasurenagusa was fighting the guild master when suddenly Jazz ran up to the dark guild master. He grabbed their clothes and begged them to stop, but rather than listen they raised their sword and cut Jazz's arms off.
Wasurenagusa snapped and obliterated the dark guild master before rushing Jazz to a hospital. Needing a legal guardian, Wasurenagusa claimed Jazz as his kid right then and there. From then on, Jazz was always around Wasurenagusa. He learned the ways of the guilds from Wasurenagusa and even started training with him.

_________________
They ain't got BALLS LIKE MINE!
(╯°_°)╯︵ ┻━┻

Yoshiki

Admin




Posts

: 2530


Join date

: 2013-08-09


Age

: 24


Location

: Home





Similar topics
---
Permissions in this forum:
You
cannot
reply to topics in this forum